Work for TechBrite and "Be Better"
If you constantly strive to "Be Better", and you don't mind being a little weird, then you might have a future at TechBrite (TB).  At TB, we don't take ourselves too seriously, but we are serious about being an innovator in the commercial lighting industry. We design, manufacture and deploy high quality and energy efficient lighting across the country from our corporate home in Cincinnati, Ohio. We pride ourselves on delivering these products on-time and error-free more than 99% of the time (and still think that we can get even better). If you share these same goals and qualities, keep reading!
Current Opportunities
Warehouse Manager
TechBrite is currently seeking a Warehouse Manager to oversee activities in it's Cincinnati, OH facility. The overarching responsibility is to organize the safe and efficient receipt, storage and pulling of warehoused products, as well as overseeing all other daily warehouse operations. He/she will need to lead and develop the warehouse team to support the production team wherever possible.
Warehouse Manager Job Duties:
Manage receiving, warehousing, and pulling activities within the manufacturing environment
Responsible for the layout of the warehouse to promote efficiency and quality
Develop processes and procedures on how to effectively manage work within the warehouse
Controls inventory levels by properly transacting inventory and conducting physical counts
Manages warehouse staff through coaching, counseling, and training
Ensures materials are available for production according to the production schedule
Contributes to team effort by stepping in where needed
Warehouse Manager Skills and Qualifications:
High School diploma/GED required
Associates Degree Preferred
Experience in warehouse management procedures and processes
Verifiable experience managing people
Experience in using inventory management software
Excellent communication and leadership skills, ability to manage staff
Strong decision making and problem-solving skills
Detail oriented
TechBrite is a fun, fast environment. We operate with a 99% or better on-time/error free metric and work to exceed it. This position will play an integral part in TechBrite's future. If you are ready for a challenge, (and love dogs like we do) we'd love to talk to you.
Hours: Monday – Friday 7:00AM to 3:30PM (overtime is possible and required)
Located: St Bernard Cincinnati
1000 Kieley Pl, Cincinnati, OH 45217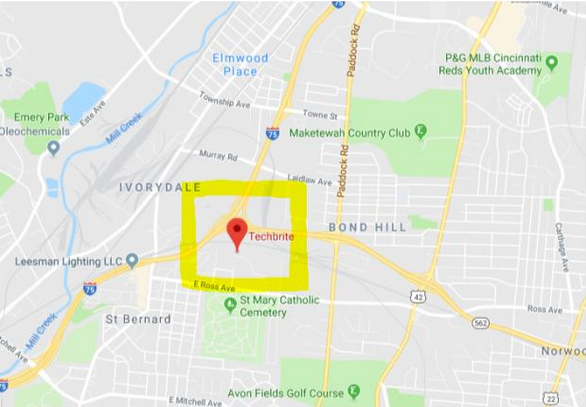 HOW TO APPLY — Please send resume to:

Mandy Peck
[email protected]
1000 Kieley Place
Cincinnati, OH 45217
513.772.5070
Check us out at TechBrite.com