Brett Heekin
President/CEO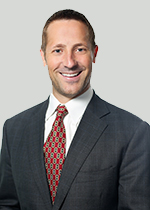 Brett Heekin came to TechBrite with a strong economic background and years of corporate experience. Brett was Director of Corporate Planning for Ampac Packaging, where he supported the CFO in all aspects of financial analysis and budgeting while also assisting with the due diligence on the three acquisitions that the company closed in 2007.  Prior to his work at Ampac, Brett was employed as a Senior Analyst for Cinergy / Duke Energy in Corporate Development where he was fortunate enough to work on the merger between Cinergy and Duke Energy.
Brett resides in Cincinnati, Ohio.  He holds an MBA from the Kenan-Flagler Business School in Chapel Hill, NC and a BA in Economics from Duke University.
He is an Advisory Board Member of the Cincinnati Children's Museum, serves on the Board of Directors of the Association for Corporate Growth (ACG) and also is on the Executive Committee of the Professional Leadership Network (PLN). Brett's additional Interests include ice hockey, golf, squash, travel and trivia.
David Brown
Vice President/COO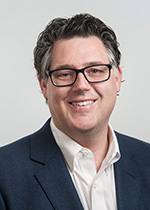 David Brown joined TechBrite with many years of corporate experience and a keen understanding of the marketplace and the impact that divergent forces can have on one's business. David recently served as the General Manager for Embarq where he developed strategies to optimize revenue and increase market share for a portfolio of telecommunication products. In addition, he defined market opportunities by analyzing the competitive landscape and developed pricing strategies that extracted the most value for the organization. Prior to this, David spent 15 years at Sprint in various marketing and public relations capacities.
He resides in Cincinnati, Ohio. David holds a B.A in Business and an M.B.A from Bluffton University in Bluffton, Ohio.
David achieved the Certified Pricing Professional designation from the Professional Pricing Society in the summer of 2009. David's additional interest include golf, platform tennis, bowling, writing, coaching youth football and European travel.
Angela Brezovsky
Sales Director - South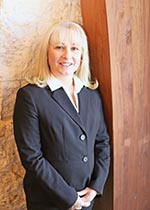 Angela Brezovsky comes to TechBrite with many years of customer service and lighting experience.  Angela was customer service manager for Texas Fluorescents, where she assisted in day-to-day operations for the CEO and President, including inside sales and quality control.  Before working at Texas Fluorescents, she was employed at Trammell Crow Distribution/Exel Logistics as a customer service manager working with companies such as Nabisco Foods, Clorox, Frito Lay, and Kimberly Clark. 
Angela resides in Frisco, TX with her husband Robert.  She attended Sul Ross State University in Alpine, TX, where she studied Business Administration and Criminal Justice.  Angela spent many years coaching and managing youth soccer teams.  She has been active in her Parish at St. Francis Catholic Church in Frisco.  Her additional interests include spending time with family, watching sports, cooking, and being outdoors.